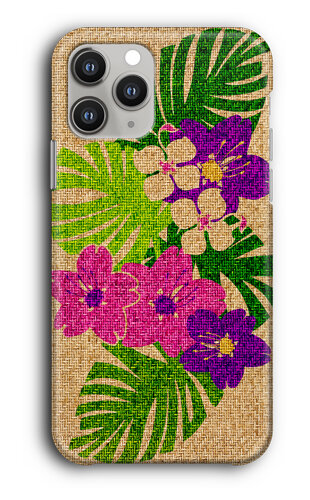 Limahuli Garden Faux Grass Cloth Phone Case in Violet
On the north shore of Kaua'i, Hawaii is a beautiful botanical garden called Limahuli. Our design was inspired by this breathtaking place along with the vintage surfboards whose paint is weathered by crashing waves and the salt water sea. We overlaid the faux grass background texture of the design with violet and magenta tropical flowers accented by lime and leaf greens.
All our cases come in a glossy finish which adds richness to our faux woods and textures. Available from Case-Mate and Zazzle for:
Apple: iPhone 11, 11 Pro, 11 Pro Max, X, iPhone 8, iPhone 8 Plus, and other models
Samsung Galaxy: s9, s9+ and other models
See our entire special edition collection of cases for the Apple iPhone and Samsung Galaxy.