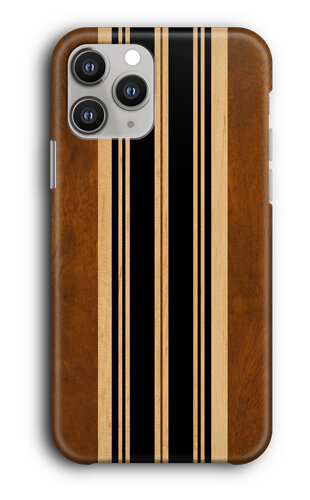 Nalu Lua Faux Koa Wood Surfboard Phone Case in Black
Located on Oahu's North Shore in Hawaii, there are about a dozen beaches known for their history with famous surfers of the fifties, sixties, and seventies. These surfers and shapers inspired us to design this case for your phone. We combined faux koa wood and various other woods with lacquer black to create a case reflecting the golden era of surfing.
All our cases come in a glossy finish which adds richness to our faux woods and textures. Available from Case-Mate and Zazzle for:
Apple: iPhone 11, 11 Pro, 11 Pro Max, X, iPhone 8, iPhone 8 Plus, and other models
Samsung Galaxy: s9, s9+ and other models
See our entire special edition collection of cases for the Apple iPhone and Samsung Galaxy.